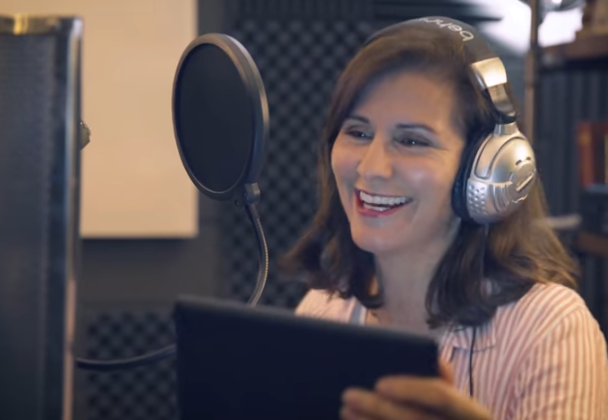 My VO journey started as a LA advertising commercial producer including hundreds of national radio commercials in all product and service categories. I then became a voice performer having started my acting training in NYC. Today I'm Casting Director and audio drama series Director for Wise King Media. Training with me will not only give you the acting chops needed, but you'll also learn the industry and business of VO from someone whose been on both sides of the audio booth glass.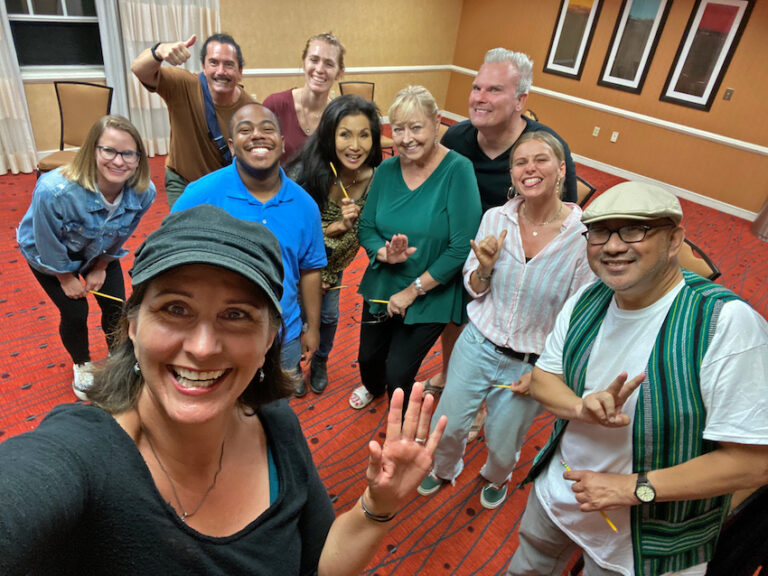 EASY AS ONE - TWO - THREE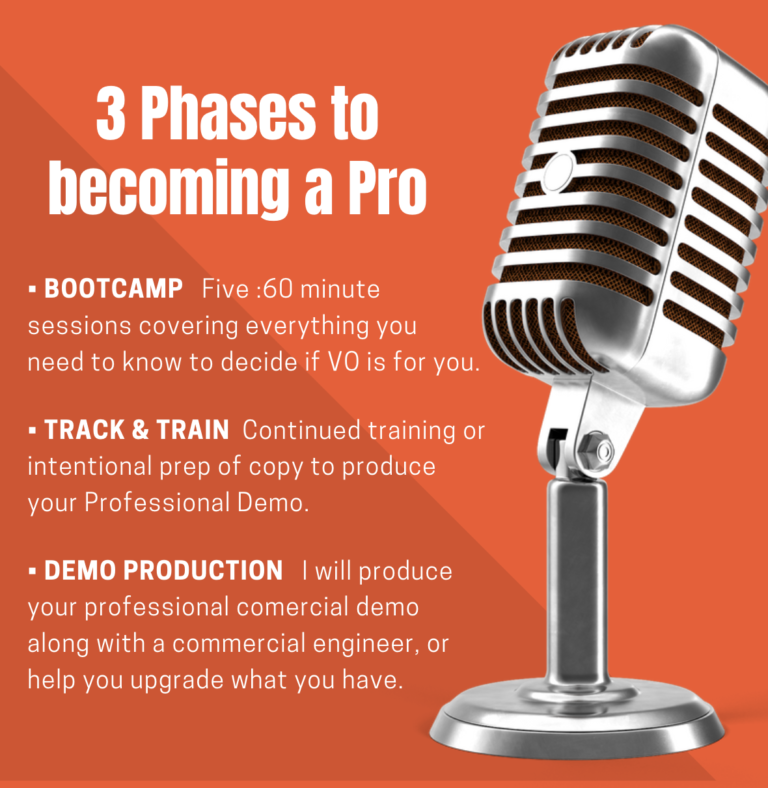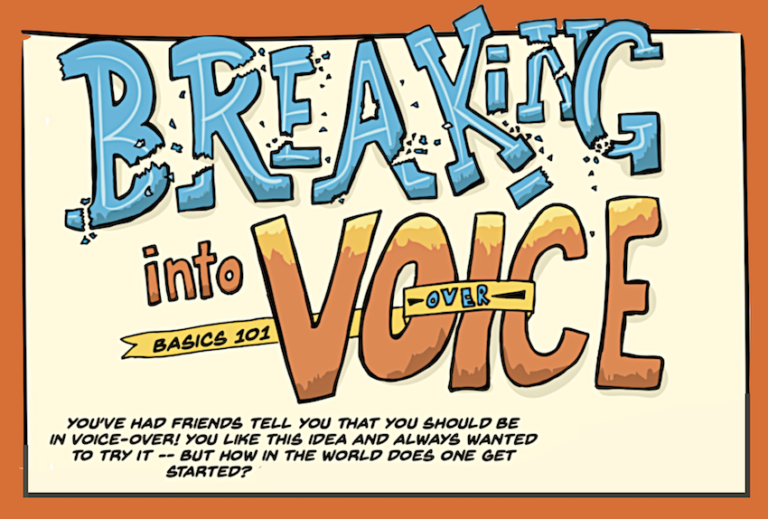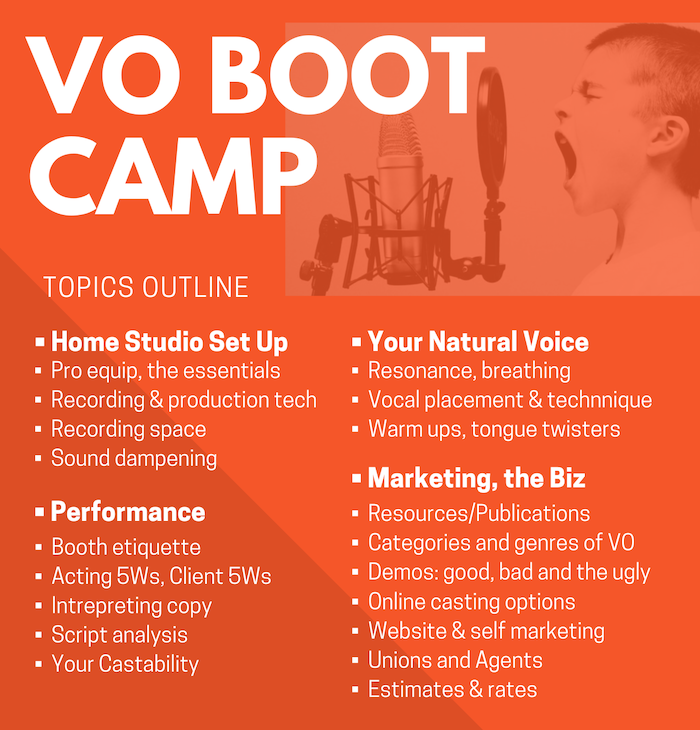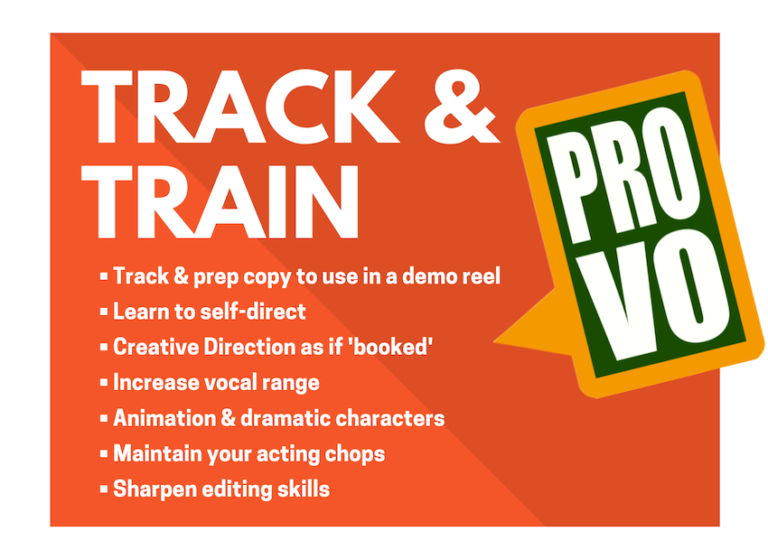 We will select copy to fully showcase your talent and range. Final vocal tracks will be recorded in-studio live or remote, with my creative direction. Post production includes final track editing, ambient sound design, music and custom EQ for each track, then mixed into final pro demo.
Click to hear Victor's Demo
Click to hear Sasha's Demo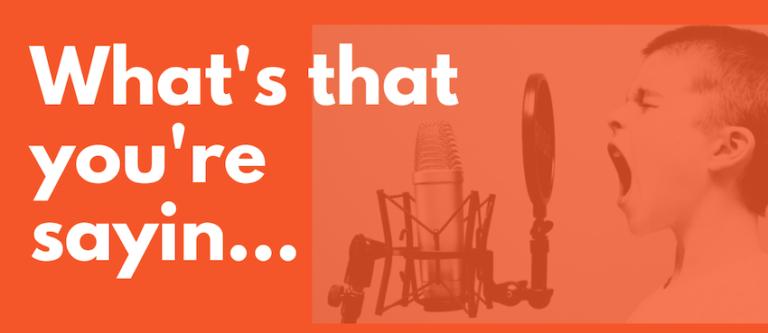 Nicole will push you to be GREAT. She will not settle for good because good is average and you won't book or stand out if you settle for anything less than great. As a professional actor and teacher, I can honestly say Nicole is the best of the best for voice over training. She is spot on with her coaching technique and has helped me move forward in another form of creative expression with confidence.

Theresa Layne

MFA/Equity, College Drama Teacher/Singer/Actor
Working with Nicole has been inspiring and incredibly encouraging for me. She is a fantastic director and I can honestly say one of the best I've ever worked with. Thank you for your encouragement, it really means the world.

Daniel Cross

Actor, Voice Over Performer
You have solid experience, you communicate well, and you have amazing dedication.

David Goldberg

EDGE Studios, CEO
I found out there's a lot more preparation involved; confidence in your acting skills is a "must." I started my intensive one-on-one training with Nicole to learn the fundamentals of voice acting. It's not just reading copy! Nicole's approach takes you into the mind of the character in the copy, to create a real, authentic sounding voice. Nicole provides you with the capacity to really apply acting principles to the text, so your performance is more organic and comes from the inside-out.

Sasha Foo

TV News Anchor/Reporter, Voice Over Performer
Thank you for WONDERFUL classes. I had an amazing time and learned so much. I am beyond appreciative! Thank you, thank you, thank you for opening my eyes to the wonderful world of voice over.

Dani Golden

Voice Over Performer